B.VOC. Course Admission started from 14th Oct 2020 (Approved by UGC)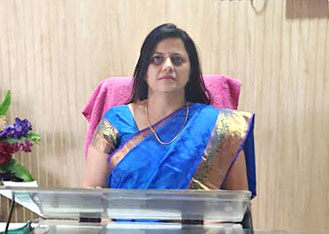 Dr. Seema Jain
( Principal )
JKPPG College is recognized as the largest minority college for girls in western Uttar Pradesh. Along with teaching and learning, we create a safe social and physical environment that helps all our girls to learn and succeed. With 2800 students, we attempt to provide more personal support and greater access to avenues in each student's chosen field of interest.
We encourage all our girls students to their respective skills, their studies, their behavior, which is an expression of our values of Integrity, Respect and Responsibility. Over the past years we have had consistent successful result.
Read More...
Awards & Achievements View All..
Gold Medalist Students Ms.Himani Mittal, Ms.kahkasha and Ms.zinat of Jain Kanya are the Highest Score Achieved in 2022

---

Smt. Chaman & Sh. Amit Bahadur Sinha Memorial Gold Medal to the highest scorer in B.Com.

---

Sh. Adish Kumar Jain Memorial Gold Medal to the highest scorer in B.A.

---

A Gold Medal from Jain School Committee Muzaffarnagar to the highest scorer in Hindi subject in B.A.

---

Sh. Ramesh Chand Jain Memorial Gold Medal to the highest scorer in English subject in B.A.

---